Oral ivarmacitinib appears to be safe and effective for adult patients who have moderate-to-severe, active ulcerative colitis, according to a new report.
The selective Janus kinase type 1 (JAK1) inhibitor could improve clinical outcomes in patients with ulcerative colitis, while also avoiding the side effects associated with pan-JAK inhibition.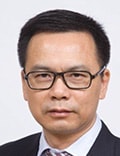 Dr Minhu Chen
"Ulcerative colitis is a devastating autoimmune disease affecting the colon. There is no cure to the disease, and patients' symptoms often fluctuate between relapse and remission," Minhu Chen, venlafaxine overdose treatment PhD, a professor of medicine and gastroenterologist at Sun Yat-sen University in Guangzhou, China, told Medscape Medical News.
"We are very pleased to see that once-daily ivarmacitinib improves patients' symptoms, including improvement in mucosa inflammation within eight weeks, potentially bringing another new choice of medicine to [those with ulcerative colitis]," he said.
The study was published online in Gastroenterology.
Testing New Therapies
Chen and colleagues conducted a phase 2 study across 63 clinical centers in China, the United States, Poland, and Ukraine, as part of AMBER2, a randomized, double-blind, placebo-controlled trial.
Between April 2019 and February 2021, 164 patients were randomly assigned to receive 8 mg of oral ivarmacitinib once daily, 4 mg twice daily, 4 mg once daily, or a placebo for eight weeks. Patients were between aged 18-75 years and had active ulcerative colitis with a duration of at least 3 months.
After the 8-week treatment phase, patients were given the option to enter a blinded, active-treatment, 8-week extension phase. Patients who received ivarmacitinib in the treatment phase remained in the same treatment group during the extension phase, and patients who received the placebo were randomly assigned to one of the three active treatment groups. Patients were then followed until 2 weeks after the end of the 8-week extension phase, adding up to a total study duration of 18 weeks.
Overall, 146 patients (89%) completed 8 weeks of treatment, 135 patients (82.3%) completed the 16-week treatment period, and 133 patients (81.1%) completed the entire 18-week study period.
The most common reason for study treatment discontinuation was withdrawal of patient consent for 17 patients, followed by adverse events for eight patients.
All of the ivarmacitinib treatment groups showed statistically significant greater clinical responses rates at week 8 compared with the placebo group. The response rates were 46.3% for patients who took 8 mg once per day, 46.3% for those who took 4 mg twice per day, and 43.9% for those who took 4 mg once per day, as compared with 26.8% for those who took the placebo.
In addition, the rates of clinical remission at week 8 were 22% among the 8 mg group, 24.4% among the 4 mg twice daily group, and 24.4% among the 4 mg once daily group, as compared with 4.9% for the placebo.
Endoscopic improvement at week 8 was achieved by 11 patients (26.8%) in the 8 mg group, 12 patients (29.3%) in the 4 mg twice daily group, and 15 patients (36.6%) in the 4 mg once daily group, as compared with six patients (14.6%) in the placebo group.
In all ivarmacitinib treatment groups, mean C-reactive protein levels decreased by a greater extent than in the placebo group. In the extension phase, a slightly greater reduction was observed in the 8-mg group, as compared with the two 4-mg groups. For fecal calprotectin, no consistent dose-related patterns in change from baseline were observed.
During the initial 8-week period, treatment-emergent adverse events occurred in 43.9%-48.8% of the ivarmacitinib-treated patients, as compared with 39% of the placebo group. Adverse events considered to be related to ivarmacitinib occurred in 49 patients (29.9%) across the treatment groups.
The majority of treatment-emergent adverse events were mild or moderate in severity, with the most common being anemia and worsened ulcerative colitis. Severe adverse events were reported for six patients across the treatment groups, except the 4 mg twice daily group where there were none. There were no deaths or major adverse cardiovascular or thromboembolic events.
Considering Future Research
The phase 2 data support further investigation of ivarmacitinib in a phase 3 trial with a larger patient population, the study authors wrote. A planned phase 3 trial will use the percentage of patients achieving clinical remission as a primary endpoint and will include a more comprehensive analysis of secondary endpoints.
"Over the last decade, new biological therapies have been introduced to the market for ulcerative colitis," Chen said. "Despite new therapies, the remission rate for the disease remains unsatisfactory at about 40%-50%, meaning half of these patients are not well-controlled. The unmet medical need in ulcerative colitis remains high."
"This orally given drug could provide a convenient alternative treatment to many patients where biological therapies are inaccessible due to high cost and frequent hospital visits for injection," he added.
Previous research has suggested that selective JAK inhibitors may be effective and have a better safety profile than pan-JAK inhibitors. JAK1-selective inhibitors, in particular, might mitigate adverse events that are driven by JAK2 inhibition, such as anemia, neutropenia, and thrombocytopenia.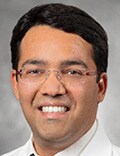 Dr Siddharth Singh
"While results are hard to directly compare with other approved JAK1 inhibitors since most patients in this trial were naive to anti-TNF therapy and other non–TNF-targeting biologics, the high efficacy and low placebo response rates suggest that overall efficacy is very impressive," Siddharth Singh, MD, assistant professor of medicine and a gastroenterologist at the University of California at San Diego, told Medscape Medical News.
Singh, who wasn't involved with this study, has researched treatments in patients with ulcerative colitis and Crohn's disease.
Future trials in more refractory patient populations could better inform positioning with other JAK inhibitors, he noted.
"We have made remarkable advancements in the treatment of ulcerative colitis, and IBD more broadly, with highly effective, new therapies," Singh said. "We now need to work on advancing clinical practice and implementing policies, so all our patients have access to these life-changing therapies."
The study was funded by Reistone Biopharma Co. Ltd., which provided the ivarmacitinib doses given to patients. Co-authors Aik Han Goh, Xiang Chen, and Xiang Sun are employees of the company, and several study authors disclosed grant support and consultant fees for several pharmaceutical companies, including Reistone. Chen and other authors report no relevant financial relationships. Singh reports no relevant financial relationships.
Gastroenterology. Published online August 10, 2022. Abstract
Carolyn Crist is a health and medical journalist who reports on the latest studies for Medscape, MDedge, and WebMD.
Source: Read Full Article