New FBI data shows hate crimes jumped in 2021; didn't drop as initially reported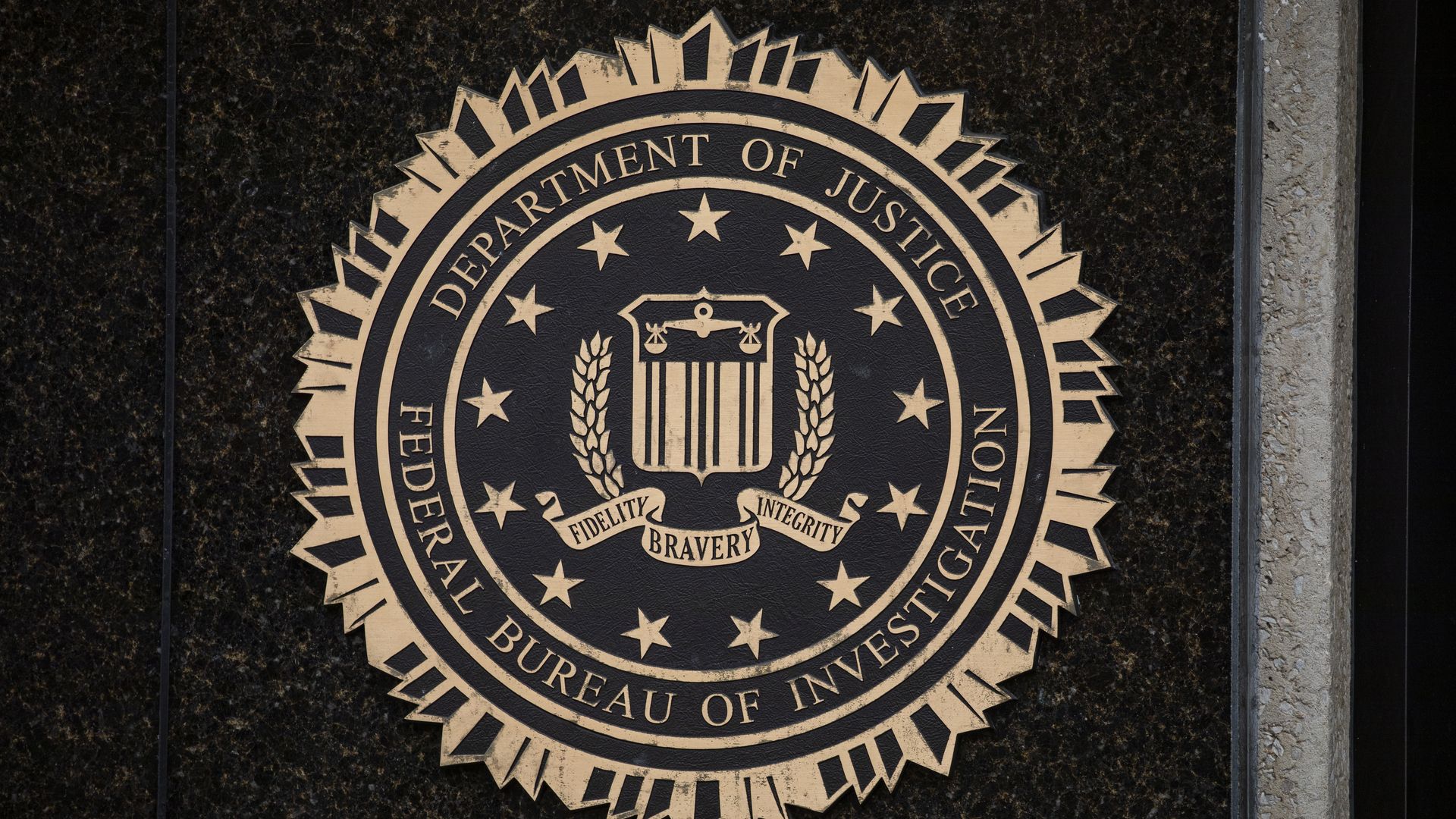 Federal Bureau of Investigation headquarters building in Washington D.C. Photo: Celal Gunes / Anadolu Agency
A supplemental report from the FBI shows that hate crimes in 2021 increased, instead of dropping as the agency initially reported.
Driving the news: An FBI report in December said hate crimes in the U.S. fell slightly in 2021, but the agency warned the figures were likely off due to a shift to a new reporting system that led some of the country's biggest police departments to not report their numbers.
By the numbers: Reported hate crime incidents increased 11.6% from 8,120 in 2020 to 9,065 in 2021, according to more data collected by the FBI.
Around 65% of victims were targeted because of their race, ethnicity, or ancestry, the FBI said.
Around 16% of reported incidents were linked to bias against a person's sexual orientation, while approximately 14% were linked to a religious bias.
Catch up quick: The Department of Justice has previously warned that fewer police departments are submitting data, which experts say makes it harder to analyze and address crime trends.
State of play: That FBI report drew criticism from some experts who said they saw a rise in hate crimes and urged law enforcement agencies to commit to better data collecting.
Antisemitic hate crimes, for example, were trending higher in 2022 in several major cities, according to the Center for the Study of Hate and Extremism.
The intrigue: The FBI said Monday the supplemental report on 2021 includes data from the old and new collection systems to give a more accurate picture.
The agency said 14,859 agencies covering 91.1% of the population are represented in the amended report compared to the 11,834 agencies representing 64.8% described in the December 2022 report.
What they're saying: "The FBI's supplemental report demonstrates our unwavering commitment to work with our state and local partners to increase reporting and provide a more complete picture of hate crimes nationwide," Associate Attorney General Vanita Gupta said in a statement.
Gupta said the DOJ is working with state and local law enforcement agencies across the country to improve the reporting of hate crime statistics to the FBI.
What's next: By September, all 94 U.S. Attorneys' Offices are expected to host a United Against Hate program to help improve the reporting of hate crimes.
The program aims to teach community members how to identify, report and help prevent hate crimes and provide an opportunity for "trust building" between law enforcement and communities.
The FBI said it's also elevating civil rights violations and hate crimes enforcement for prioritization among the agency's 56 field offices.
Source: Read Full Article