Coronavirus: People defy Stonehenge travel ban to celebrate soggy summer solstice
People defied advice not to travel to Stonehenge to celebrate the summer solstice and fought wind and rain so they could mark the occasion.
English Heritage livestreamed the Neolithic stones through Saturday night and Sunday morning so fans could enjoy a virtual solstice celebration.
More than 3.6 million people tuned in, but dozens went against official advice not to travel to the site during the coronavirus lockdown and turned up in person instead.
The ancient attraction is currently closed, but due to officially reopen to tourists on 4 July.
People dressed in traditional costumes were seen battling wind and rain as they clutched at their waterproofs this morning.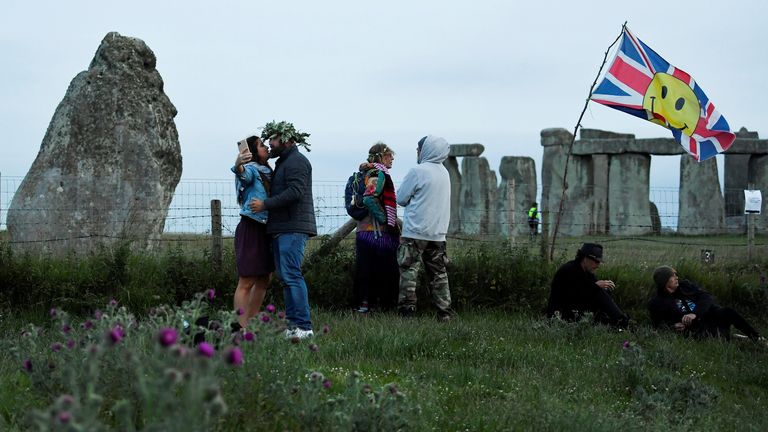 Source: Read Full Article