Coronavirus: US may become global epicentre of COVID-19 outbreak, says World Health Organisation
The US has the potential to become the new global epicentre of the coronavirus pandemic, according to the World Health Organisation.
More than 46,000 cases and 530 deaths have so far been reported in America, with more than 20,000 in New York state alone.
A spokeswoman for the World Health Organisation (WHO) said the country could soon see a surge akin to those experienced across Europe.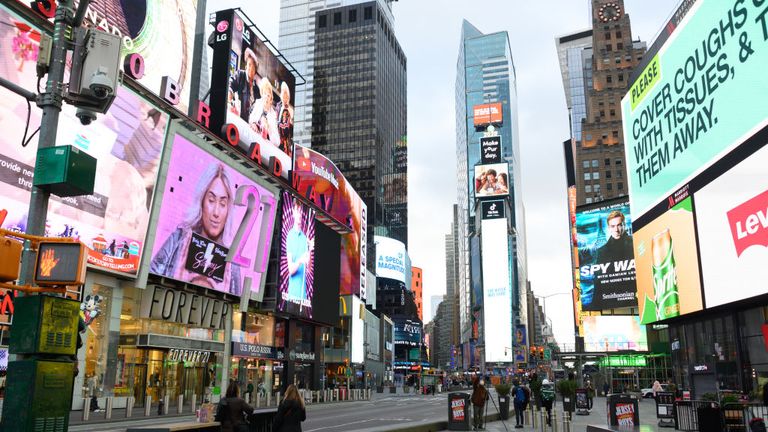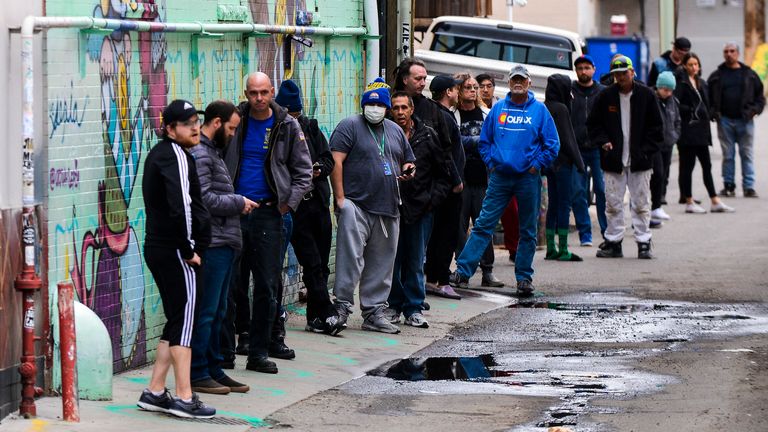 Earlier, US President Donald Trump admitted his government was experiencing difficulties in securing lifesaving medical equipment.
He tweeted: "The World market for face masks and ventilators is Crazy. We are helping the states to get equipment, but it is not easy."
In New York – one of the world's biggest virus hotspots – authorities rushed to set up thousands of hospital beds they will need to protect the city's 8.4 million people.
More than 12,000 people have tested positive in the city and 125 have died, with a state-wide lockdown taking effect since Monday.
The city's hospitals are around 10 days from shortages in basic supplies, while governor Andrew Cuomo announced plans to convert a New York City convention centre into a hospital.
"This is going to get much worse before it gets better," he said.
Mr Cuomo also announced experimental intervention plans to collect plasma from people who have recovered after contracting coronavirus and inject the antibody-rich fluid into patients battling it.
Meanwhile, California's governor said the state needed 50,000 additional hospital beds to accommodate a surge in cases predicted by computer modelling.
The WHO warning comes as the number of coronavirus deaths in Spain has risen by 514 to 2,696, with more than 6,000 new cases also reported.
Source: Read Full Article